Sandplay Therapy and Symbol Work & Expressive Therapies Training for Professionals.
Sandplay Therapy and Symbol Work
2019 REGISTRATIONS ARE NOW OPEN FOR THE CERTIFICATE PROGRAM IN CAIRNS!
Course dates for 2019 are:
Module One: 30 May – 1 June
Module Two: 1 August to 3 August
Module Three: 3 October to 5 October
Module Four: 5 December to 7 December 2019.
This is a closed group, students commence at module one and complete in the same group until module four.
Certificate in Sandplay Therapy & Symbol Work with Children, Adolescents & Adults
Certificate in Sandplay Therapy & Symbol Work with Children, Adolescents & Adults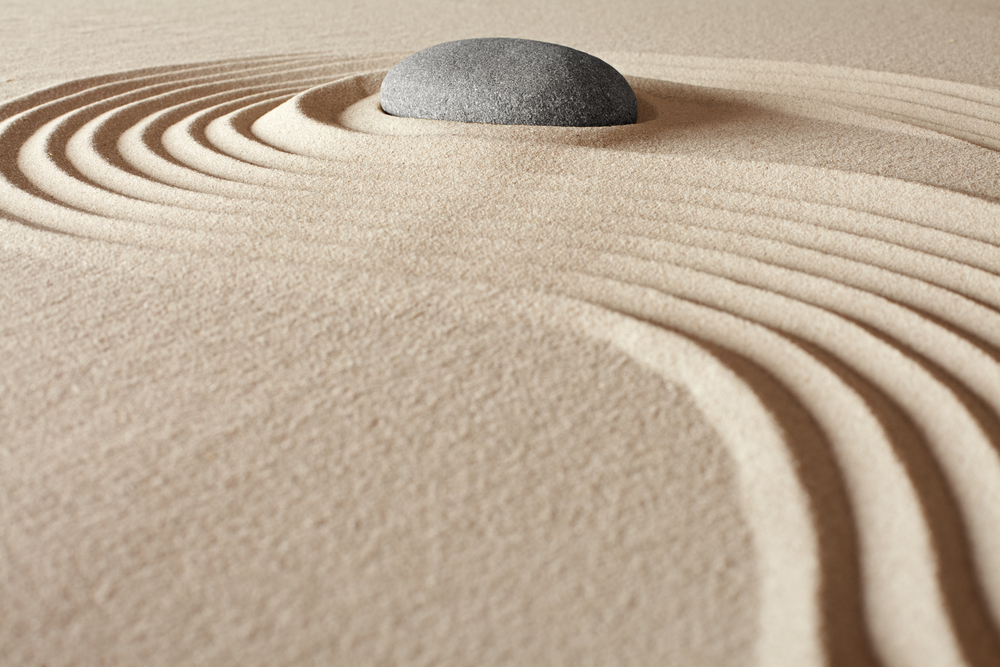 Sandplay Therapy is a hands-on, expressive counselling and psychotherapy modality that has been in use for over seventy five years. It has been used with children, adolescents and adults, in schools, hospitals, welfare agencies and private counselling practices. It forms a bridge between verbal therapy and the expressive therapies, combining elements of each. Sandplay allows the deeper aspects of the psyche to be worked with naturally and in safety, and is highly effective in reducing the emotional causes behind difficult behaviors.
This course teaches you to use Sandplay Therapy and Symbol Work exercises, along with Dreamwork, active imagination and creating stories in counselling with children.
This course is based on the material in Helen and Mark's book: Sandplay & Symbol Work – Emotional Healing and Personal Development with children, adolescents and adults. This is the only major publication on the subject written in Australia and it is sold world-wide as a major learning text.
The training is highly interactive and experiential. There will be many illustrated, case study presentations and an extensive manual is supplied.
Components of the Course:
12 days: 4 x 3-day training workshops, our students must work through the workshops progressively from one to four.
Workshop 1:
Foundation Skills –
Introduction to Sandplay Therapy and Symbol Work – practical experience, history and theory
Review of research and relevant literature
Role-play techniques to support integration
The use of drawing in counselling
Input on sandplay equipment
Contra-indications for use of symbolic work and role-play
Creating mythological stories for self-understanding
Illustrated case studies
Workshop 2:
Skills – From Theory to Practice –

Psychological mechanisms activated by sandplay
Concepts from Jungian Psychology supporting sandplay
Use of mandala artwork for integration
Interpretation of spatial arrangements in the tray
Categories of tray types
Early research of the pioneers
Dr Lowenfeld's theoretical framework
Skills practice and case illustrations
Workshop 3:
Symbolic Expression, Dreams & Research –

Use of sandplay with special client populations
Use of Symbol Work in group programs
Review of Dora Kalff's theoretical framework
Indications for analysis of sandpictures
Working with dreams in the sandtray
Co-transference in the sandplay session
Refinement of facilitation skills
Workshop 4:
Transpersonal Contexts, Supervision –

Case presentations by students
Group supervision
Beyond the Shadow – completion trays
Skills development
Fees are $825 per three day module. Includes tuition, refreshments and meals, and the course manual.
Registered participants are required to pay four weeks in advance for the training to go ahead at the above dates.
What to Bring:
Digital camera, 1 large art pad (A3 size), crayons; journal or notebook; biro.
Other: An old towel; camera. Wear loose, comfortable casual clothes.
Certificate in Expressive Therapies for Working with Children and Adolescents. Cairns 2018
Certificate in Expressive Therapies for Working with Children and Adolescents.
CAIRNS JUNE 2018 – IS UNDERWAY AND FULLY BOOKED OUT!
Somatic Focused, Creative Counselling for Emotional Integration
This course has been offered within Australia every year since 1989
Created by Mark Pearson and Helen Wilson
Recognised for membership by the Australian Creative Arts Therapies Association, and by the Australian Counselling Association for PD points. Widen your skills base! Expand your creativity as a counsellor! Renew your passion to help young people!
Based on the material in Mark Pearson and Helen Wilson's books:
EMOTIONAL RELEASE FOR CHILDREN (2004)
EMOTIONAL HEALING & SELF-ESTEEM (2004)
SANDPLAY & SYMBOL WORK (2001)
USING EXPRESSIVE ARTS (2009)
Course Aims:
The course aims to equip counsellors, psychologists, guidance officers, educators, parents and child-care professionals to apply Expressive Therapies frameworks and exercises with children and adolescents in their particular area of expertise.
The course assumes that participants already possess some basic counselling training or skills. Although participation in the course is open to all, Certification is awarded only to participants with previous qualifications or extensive experience in counselling, health and welfare, psychotherapy, psychology, education, social work, nursing or child care or a related field.
This is a highly experiential course that offers training in emotionally expressive methods and the inner-life skills that promote emotional healing, self-awareness and self-esteem in children and adolescents. The methods that will be presented have been used with children from 6 to 19 years, and many counsellors have adapted them for use with infants and adults with substantial long-term benefit.
ET is based on the framework and methods of Jungian, Gestalt, Reichian and Transpersonal Psychology. The course is made up of lectures, demonstrations, experiential work, debriefing sessions, peer facilitation, background reading and assignment writing. This course has been offered annually around Australia since 1989. Individual and small group supervision for course graduates is available throughout the year.
Counselling modalities introduced and practiced during the course are: Emotional Release Processes, Symbol Work, Bioenergetics, Art as Therapy, Journal Writing, Body Focus, Visualisation, Gestalt Role-Play, Relaxation and Meditation. There will be a focus on developing client trust, self-discovery, emotional release and integration.
Components of the Course
Participants can begin the course at workshops 1, 2 or 3.
Workshop 1:
Support Emotional Expression – Art, Music and Movement
Theoretical background for client-centred practice.
Multiple Intelligences in counselling
New ways to help clients talk about themselves.
Developing trust and encouraging interest in self- discovery.
Use of drawing for expressive release.
Introducing emotional release processes.
Contra-indications for emotionally activating activities
Workshop 2:
Exploring Family Issues – Processing Strong Emotions
Exploring family- of-origin issues using art and symbols.
Emotional release processing:

supporting the release of grief
safe anger release and integration

Bioenergetics, de-armouring and movement therapy.
Expressive writing and worksheets for communication and integration.
Workshop 3:
Symbol Work, Group Work and Transforming Trauma
Symbol work in contemporary counselling.
Role-play for a strong sense of self.
Safe processes for traumatised clients.
ET in group work and group dynamics.
Illustrated case study stories
Workshop 4:
Balancing Emotional, Cognitive and Somatic Processes
Foundation principles of Expressive Therapies.
Dealing with reactivity and anger.
Body Focus – supporting kinesthetic resolution.
Music as a therapeutic tool – recorded and live.
Research and background literature.
Workshop 5:
Inner-Life Skills for Self-Awareness and Self-Esteem
Approaches for teaching relaxation and self awareness.
Visualisation and imagination for enhancing self esteem.
Family and group communication games.
Liaising with parents and carers.
Course Review
Course Requirements:
These include the completion of two short written assignments and attendance at all training days. It is a principle of ET that facilitators personally experience the exercises they will use with clients so as to be able to present them safely and confidently. Be prepared for a rich and intense time of professional and personal development.
Research on Expressive Therapies
Mark has completed a research project on the effectiveness of ET in school settings, finding that in the opinion of guidance officers and school counsellors who have completed this training course, the use of expressive emotion-focused tools is highly effective (Aust. Journal of Guidance & Counselling, Dec 2003). Sandplay Therapy, the use of art in therapy, the use of journal writing and expressive therapies generally have a long history of research and documentation which will be discussed during the course.
Fees are $825 per three day module and include the manual, tuition, refreshments and meals.
For further information contact us at birdwingtherapies@bigpond.com or by telephone 07 4039 0004.
What to Bring:
Digital camera, 1 large art pad (A3 size), crayons; journal or notebook; biro.
Two-day Group Work Facilitator Workshops!
INNERSPACE PROGRAM!
Two-day CHILD FOCUSED Group Work Facilitator Workshops!
Proactive Groupwork Programs for Schools, Agencies & Private Practice
The Innerspace Programs – Emotional Literacy for Student Wellbeing & Resilience
Created by Mark Pearson. ETIA Trainer for Cairns: Keran Thomas
Training for Social Workers, Guidance Officers, Teacher Aides, Family Workers, Counsellors, Behavior Support Consultants, Teachers, Psychologists, Chaplains and Youth Workers.
Both levels of the Innerspace programs support students/children affected by grief and loss; those at risk of depression, relationship difficulties, low self-esteem, and developing behavioral difficulties.These programs use writing, emotional fluency tools, emotional mapping, use of music, bioenergetics, relaxation skills, self-esteem exercises, visualization and self-discovery worksheets.
These 2-day courses will teach you to use the new practical six-week groupwork programs for schools, agencies and private practice. Based on the theories and activities of Expressive Therapies, there is a particular focus on knowing self and being able to communicate.
The Levels of Innerspace:
Level One – Junior – 7 to 9 year olds
Level Two – Middle School – 10 to 14 year olds
The these levels adopt multiple intelligence approaches to supporting students, with a particular focus on developing the intrapersonal and interpersonal intelligence's – knowing self and being able to communicate.
Help your client/students expand their self-understanding; improve interpersonal effectiveness; develop the skills of self-reflection, emotional support and empathic communication. These programs present new ways to foster resilience and mental well-being.
Students:
Develop emotional literacy
Resolve feelings of isolation
Open up and share their concerns
Form more supportive peer bonds
Develop emotional self-care skills
De-stress
Innerspace has proven effective in developing emotional literacy, helping students overcome difficulties, and increasing prosocial behaviour (Zigterman, 2010, University of Southern Queensland). The programs use a range of proven personal development and life-skills building techniques, such as: writing, emotional fluency tools, emotional mapping, use of music, bioenergetics, relaxation skills, self-esteem exercises, visualization and self-discovery worksheets. The methods in the programs are effective for group work, one-on-one support, or classroom application. At the end of the two-day training you will have the satisfaction of gaining new skills for supporting student/child welfare. You will be able to apply practical methods to help students reflect, feel and care about self and others.
Your Statement of Attendance is a license to copy and use the Student Workbook. With each 2-day training course you will receive a Facilitator's Guide, Student Workbook, and Workbook Masters. All refreshments and lunches are provided. Vegetarian food is will be organised if you request at time of registration. Let us know!
TIMES: 9am to 5pm each day – your venue! Talk to us about your training needs to support more children via group work!
Fees are $600 per two day workshop and include tuition, manual, printable workbooks, refreshments and meals.
What to Bring:
Digital camera, 1 large art pad (A3 size), crayons; journal or notebook; biro.
Other: An old towel; camera. Wear loose, comfortable casual clothes.
One-Day Introductory Workshops!
One-Day Introductory Workshops!
These programs are also made available on request for various agencies, educational institutions, professional groups, etc. They can be tailored to your organisation's needs. Fees are per person or we can negotiate a daily organisational rate for your agency. Talk to us about the possibilities!
Safe Anger Release – with Young Clients
This highly experiential introductory day will model practical ways of dealing with anger, frustration, and the disruptive acting-out of children and adolescents. Expressive Therapy tools such as drawing, bio energetics, emotional release exercises and relaxation will be introduced. As well as presenting the framework and principles of Expressive Therapies, there will be a focus on understanding symbolic expression of anger, bringing closure after release work and supporting integration. These approaches have been developed from psychodynamic theory, and support young clients to resolve underlying emotional issues impacting negatively on behaviour and cognition.
Expressive Therapies with Troubled & Traumatised Young Clients
A practical workshop to introduce the methods and frameworks of Expressive Therapies. and provide hands-on experience, theory, some research and case stories of counselling with Expressive Therapies. There will be a focus on the care needed in supporting those with long-term emotional problems or who are affected by trauma, prolonged duress stress disorder or post-traumatic stress disorders. Some topics covered: expressive activities for young clients, use of symbol work, emotional release, art and role play, building bridges between explicit and implicit memory, matching treatment to types of trauma victims, the value of a client-centred activities-based approach.
Grief, Loss & Separation
Emotion-focused Approaches to Counselling Young Clients
Many children and adolescents encounter feelings of grief. Many have had to deal with an issue of loss and separation, whether that loss came through a disability, an accident, the onset of illness, a major change in life, a sense of isolation, separation from – or loss of – someone close to them. This workshop looks at new ways we can help them address any unfinished feelings carried over from past events that may be impacting on current behaviour. We will explore emotional release activities, symbol work, self-discovery worksheets and life review maps, expressive writing and bioenergetics, as ways to support the journey of emotional healing through grief and loss.
Symbol Work – Communication, Expression, Resolution
Projective Activities with Miniatures.
Symbols can be used to increase communication, activate creativity, clarify cognition, process emotions and enhance problem-solving. In this innovative program you will gain confidence in using symbols with art, with movement, with life narratives, with emotional release, and with somatic awareness. This is a practical workshop in which you will learn to use a collection of miniature toys to support clients to open up, symbolise their inner world, talk about self and resolve issues.
Fees for all one day workshops are $275 and include the workshop manual, refreshments and lunch.
Contact Keran at Birdwing Therapies by telephone on 07 4039 0004 or by email at info@birdwingtherapies.com.au to discuss your professional development and training goals.
What to Bring:
Digital camera, 1 large art pad (A3 size), crayons; journal or notebook; biro.
Other: An old towel; camera. Wear loose, comfortable casual clothes.